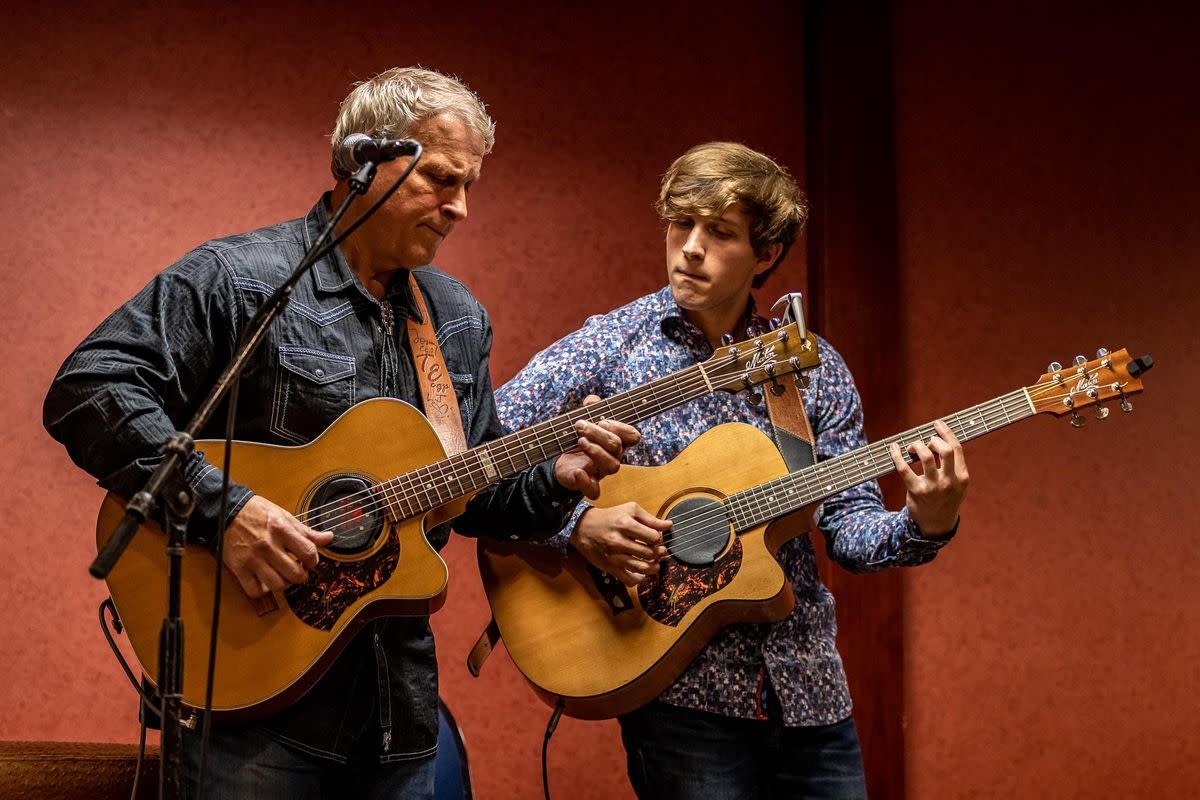 A Black River Valley Concert: "Loren and LJ Barrigar"
While Loren and LJ Barrigar are replacing the previously scheduled Bear Tracks, who unfortunately had to cancel, this father and son duo is no stranger to the Black River Valley Concert Series. Loran Barrigar's style is reminiscent of the late Chet Atkins. On stage, he moves easily between rock songs, old-time standards and original tunes. And following in the Barrigar family tradition, his son has teamed up to provide an evening of unique music and songs on this side of the Great Lakes.
Advance sale tickets available at the Lewis County Historical Society, Cafe Z (Lowville) and Dr. Guitar (Watertown): Single individual ticket – $18; Single season ticket (including two guest passes) – $100. And tickets purchased to see Bear Tracks will be honored for Loren and LJ Barrigar's concert.
At the door tickets: Single student – $12; Single individual ticket – $20; Family ticket (2 adults/up to 4 children) – $45.